The Originators of Quick & Easy Cooking!
How to Freeze Berries
You don't have to wait until summer to enjoy fresh berries!  Learn how to freeze berries and dig into fresh berry recipes year-round.  In these videos, Howard shows us how to freeze strawberries and how to freeze blueberries, but you can use this method with any berry you like!  Frozen berries are perfect to use in pies like Deep Dish Blueberry Pie, Blackberry Cobbler, or Blueberry Tarts.  We can already smell what you'll be bakin' up with your fresh frozen fruits all year, and "OOH IT'S SO GOOD!!"®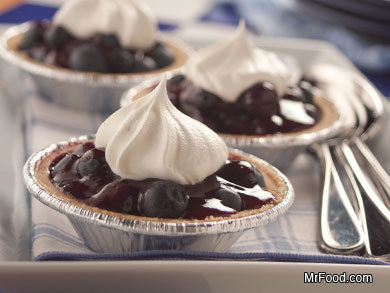 If you don't know how to freeze berries, don't worry, it's "berry" easy. Howard teaches us how to freeze strawberries and blueberries in the video above.
Rinse berries well.  Shake off excess water.
Lay a paper towel on a tray and place rinsed berries on the tray to dry.
Meanwhile, pick out and discard any berries that are bruised, marred, or discolored.
Remove stems from remaining berries.  Pat dry with a paper towel.
Place the entire tray in the freezer for several hours.  This method will freeze the berries individually rather than in one big lump
Once the berries have frozen on the tray, remove the tray from the freezer and store the berries in a plastic baggie. (​Tip: Howard recommends placing the plastic bag in any container you have at home and folding the edges of the bag over the lip of the container. This makes putting the berries in the bag much easier.)
Roll out any excess air from the baggie and place the bag of berries back in the freezer until you need them!
Money Saving Tip: Frozen fruits and vegetables will keep in the freezer for 8 months to a year. Buy them on sale and freeze them at home to have year-round!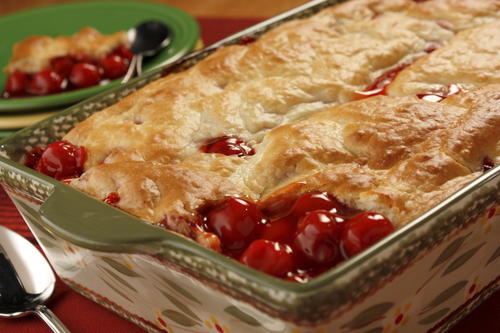 Be ready for loads of compliments when you serve up this yummy Cherry Nut Cobbler. Lots of shortcuts make it easy for you, but they'll never know that you didn't really fuss!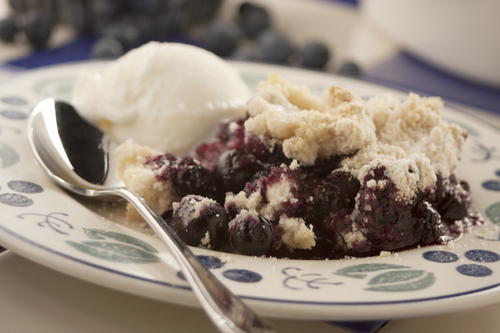 You won't believe how easy it is to make homemade cobbler! Our Crusty Blueberry Cobbler is brimming with bubbling berries topped with a buttery crust.
 
LATEST TV RECIPE & VIDEO
The best home fries are still the ones made in diners, you know the places that are nicknamed "greasy spoons." There's just something special about the taste of potatoes slung around a sizzling hot grill and mixed with the flavors of eggs and bacon that can't be beat. Wait until you try these - they're a breakfast (or anytime) winner.