The Originators of Quick & Easy Cooking!
Healthy After School Snacks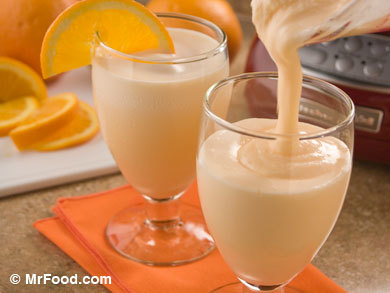 These quick-to-fix easy after-school snacks contain fewer than 200 calories per serving. They'll satisfy any kid's sweet tooth and still get Mom's seal of approval!
What to Do
Kids are always hungry after school, and junk food shouldn't be what kids reach for when they're looking for a snack. We've got some better choices:

Whip up this fast shake with these flavors or your choice of frozen yogurt and sherbet.


It's fun to layer this good-for-'em fruit parfait, so let the kids help...and you can use their choice of fruit and yogurt!

Microwave Stuffed "Baked" Apples
Remember how you loved baked apples as a kid? Well, now the microwave helps us make short work of baking these healthy babies!

Ditch the junk food routine, 'cause there's a healthier way to satisfy your kid's sweet tooth. You'll be reaching for one of these snacks, too!