Are there any bacon lovers out there? To be clear, I'm talking about REAL bacon lovers. You know, the ones that get excited with just the mention of it, who seek out recipes that have it, and those who can talk at length about all things bacon.
Well, allow me to introduce myself. I'm Yolanda, and I'm one of the producers for the Mr. Food Test Kitchen. You can also call me an enthusiast of life and a total foodie. So when I was asked to blog about something that I love, I automatically defaulted to bacon. Yes, bacon! I'm unapologetically a self-proclaimed bacon booster.
You should know that I love lots of different foods: sandwiches, salads, casseroles, even desserts, and, interestingly enough, I can incorporate bacon in all of them. And I'm not talking about fakin' bacon (no offense to any turkey bacon lovers out there)! Give me the good old hog bacon. Check out some of these yummy recipes that I've come to know and love: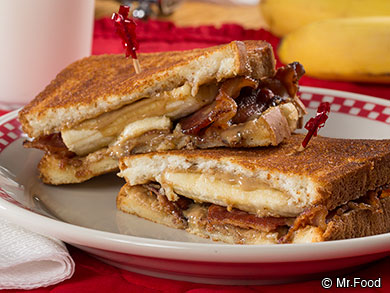 Elvis' Favorite Snack: When I was first introduced to this sandwich I thought it sounded completely insane, but then I thought again. After all, it has bacon in it…how bad can it be? Wowsers!!! It's dee-licious.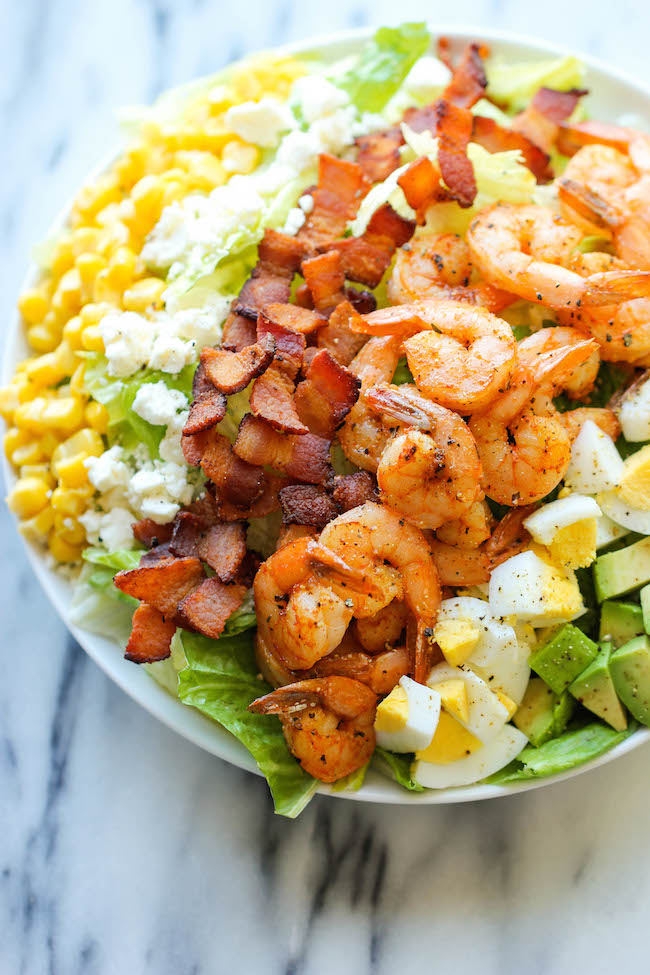 Shrimp Cobb Salad with Cilantro Lime Vinaigrette: There are a bunch of ways to play up a Cobb salad. This one has shrimp to go along with the sweet and savory flavor of bacon, mixed with an awesome cilantro vinaigrette.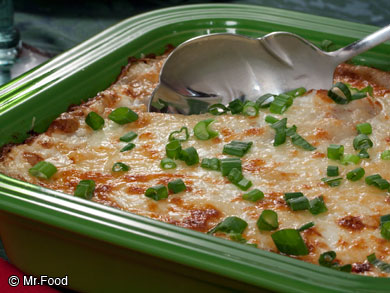 Bacon and Cheese Potato Casserole: I love the heartiness of this casserole. And it goes well with any kind of main dish.
My philosophy is that, "Bacon is nature's candy." (You heard it here first.) I guess I see it that way because when I was growing up, having bacon was like the biggest treat for me, really. Forget about a Happy Meal. Waking up to bacon on my birthday, or on a very rare occasion, was the equivalent to how some people feel about chocolate.
In full disclosure, now that I'm all grown up, I still don't eat much of it because, let's face it, it's not exactly the healthiest food on the planet. However, I do believe all things in moderation. With that said, if you ever get the opportunity to visit these bacon-inspired restaurants. Hop on it! They take bacon to a whole new level. Try them in moderation, of course.
New York City – Bar Bacon
The Tasting at Bar Bacon in NYC is a selection of four artisanal bacons, which are constantly changing based on new discoveries.
Chicago – Paddy Long's 
This 5-lb. Bacon Bomb at Paddy Long's is made by wrapping a bacon weave around a mix of pork sausage, ground beef and cracked pepper that's roasted for three hours.
Las Vegas – Bacon Bar
To all my fellow aficionados, I'd love to know…
What restaurants have your favorite bacon dishes on the menu?
Love bacon, will travel.