When you think about the typical college diet, you probably think about one thing: ramen. These Asian noodles (By the way, did you know that the packaged ramen noodles aren't technically noodles? You can learn more about this in this podcast segment!) are a staple of tight budgets and too-little time, meaning that they're popular among the late-night study session crowds. I'll be honest – I used to turn my nose up at those sodium-laden cups. But now that I've started spending long nights in the library, I welcome those cup o' noodles with open arms, especially now that I've found so many great ways to make them!
Made right, ramen can be tasty and – believe it or not – nutritious! The Test Kitchen has helped me find tons of ways to prepare these budget-friendly noodles, including this fun-looking recipe:
While I was busy preparing a quick cup before heading off to my afternoon history class, I caught myself wondering what the origins of these noodles were. I had a few spare minutes before class, so I decided to look it up.
Did you know? Instant noodles are actually from China. We know them as a Japanese ingredient because they were popularized by a Japanese chef in the 1970s, but these versatile noodles were probably exported to Japan from China in the 17th century. [Source: Maruchan: America's Favorite Ramen Noodle Soup]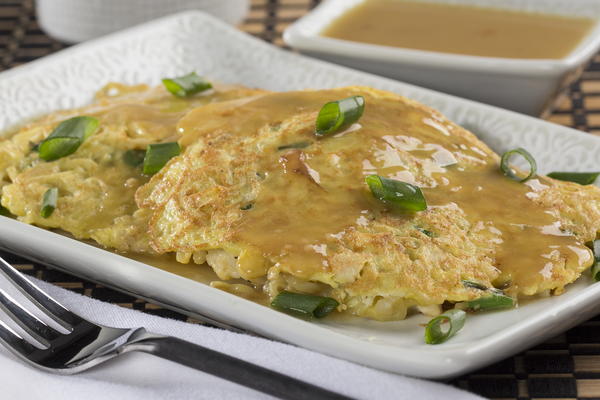 How are ramen noodles made? The dough is rolled together with wheat flour, salt, and vegetable oil. After that, it's rolled flat and compressed in order to get a thin noodle. The ramen dough is then dipped in sauce for seasoning purposes and cut into strips. This is unusual compared to most Asian noodles, which are pulled apart and then stretched. That cutting procedure is what gives the ramen its characteristic texture. After that, they're molded into a cup shape and flash-dehydrated. [Source: Nissin Cup o' Noodles]
But why are ramen noodles so cheap? It's because ramen noodles are made of flour, salt, and vegetable oil. In your typical grocery store, these are some of the cheapest ingredients available. Aside from that, ramen noodles are pretty cheap to ship, since they don't weight much. 
Why are they so popular among college students? Dining hall food is usually pretty expensive. At my university, swiping your meal card runs you $9 dollars. Plus, the typical college student eats at odd hours. Unfortunately, the dining hall isn't open at midnight during finals week. Ramen is just plain convenient – and tasty.
While ramen noodles are known for their high sodium content, they don't have to be salt bombs. Everyday Diabetic Recipes has some diet-friendly varieties that cater to anyone trying to watch their waistline. The Asian Noodle Chicken Soup is one of my favorites! It's got good-for-you veggies and fat-free chicken broth, making it perfect for those days where you're looking for something a little more wholesome.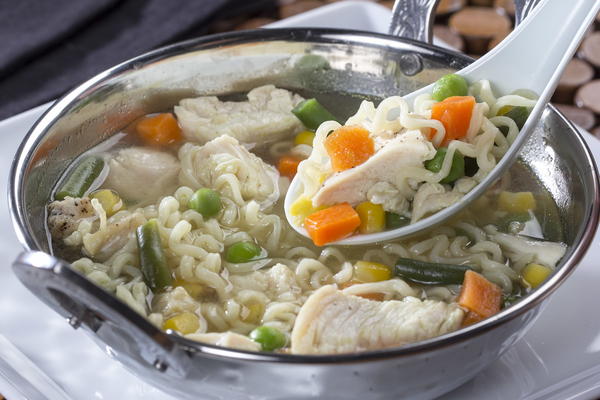 Whether you're opening up your college dorm pantry or your at-home pantry, these can be a weekly staple. I recommend picking up a couple of packs of these noodles alongside some of your favorite veggies. Throw 'em together and you've got a meal that's worth its weight at any dinner table – or desk!
For more ramen recipes, check out our Unforgettable Ramen Recipes page. It's sure to be one of the tastiest experiences you've ever had!
What's your favorite kind of ramen?