Has there ever been a single Thanksgiving dinner in which there weren't any leftovers? You may be ready for a nap immediately after you've had seconds and thirds of the mashed potatoes, but you know there's a a ton of leftovers calling your name in the kitchen. Whether that's an exciting or terrifying prospect is up for debate, but there's one thing for sure: you've got to figure out what to do with it all.
Although it might be tempting to leave the leftovers in the kitchen until after your Thanksgiving nap, it's important to refrigerate or freeze all leftovers within two hours to avoid gathering bacteria. If you think you've left it out too long, it's better to throw it out than risk food poisoning.
If you're hosting, check out the local dollar store beforehand to stock up on cheap plastic containers. Everyone's going to want to take home some leftovers, but you shouldn't have to give away all of your best containers just because you're hosting! If you're looking to save money, ask everyone to bring their own plastic containers to dinner.
Make sure you portion out your container sizes as best as you can. Don't put a handful of green beans, for example, in a container that could fit five times the amount. All of that extra air in the container could lead to bacteria growth.
You may be wondering how long your leftovers will keep. We've got a handy cheat sheet for you. (Make sure to eat your turkey and mashed potatoes right away! You can save the sweet potatoes for lunch next week.)
And if you're not quite ready for the Thanksgiving sequel on Friday night, we've got a few ideas on how you can repurpose your leftovers into brand new dishes!
For Leftover Turkey: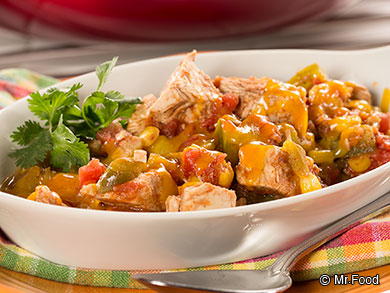 Skillet Turkey Stew: There's nothing more welcoming after a long weekend of shopping than a steaming bowl of homemade stew. You may start to enjoy your post-Thanksgiving meals even more than the big meal itself!
For Leftover Mashed Potatoes:
Chocolate Potato Cookies: The day after Thanksgiving marks the unofficial start of the Christmas season. Did you ever think you could get a head start on your Christmas cookies with your leftover mashed potatoes? Don't worry–you don't have to tell your family and friends your big secret.
For Leftover Cranberries: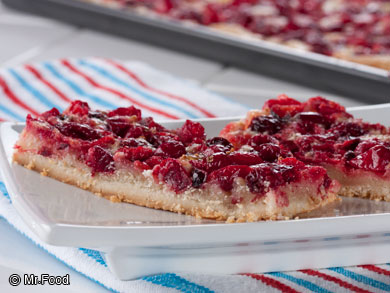 Cranberry Dream Bars: Dreamy and portable: what more could you ask for from a dessert? Cranberries are so colorful and festive that making a batch is a surefire sign that you're ready to tackle Christmas head on!
Those were just some of my favorite leftover recipes. We've got plenty more where those came from in our collection of 33 Ways to Enjoy Holiday Leftovers.
What's the one Thanksgiving dish you make sure to grab for leftovers? Let us know in the comments below!