The Originators of Quick & Easy Cooking!
10 Excellent Fast Food Recipes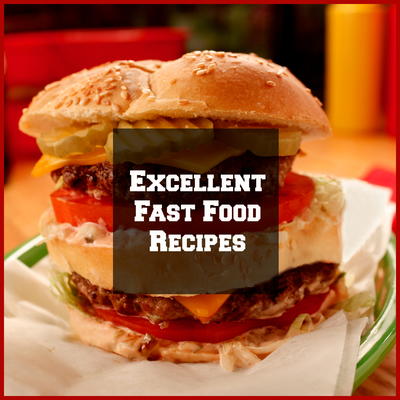 There is no need to spend unnecessary time and money taking your family out to dinner when you can make restaurant quality dinners right in your own kitchen. These fast food recipes are extremely simple to make and taste great. No one in your family will complain about what they will be eating for dinner when you serve up these incredible dishes. From juicy and succulent burgers to warm and salty French fries, we have everything you need for the perfect restaurant-style dinner at home. Enjoy 10 Excellent Fast Food Recipes!