The Originators of Quick & Easy Cooking!
10 Easy Eggnog Recipes for Everyone!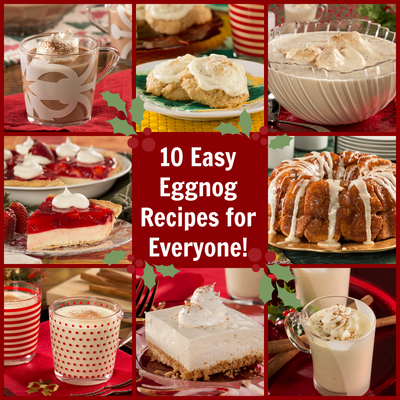 You know the holiday season is near when you start seeing eggnog on the shelves of your grocery store. Some of us even get giddy about it! If you're one of those people that count down the days until you can buy eggnog-flavored everything then you're going to love our collection of easy eggnog recipes below. From using eggnog to make a delicious morning breakfast to making homemade eggnog for a holiday party, we've got some of the best eggnog recipes for you! Who knows, you may even find yourself making one of these eggnog recipes later on in the year...

Click here to see how easy it is to make eggnog at home!