The Originators of Quick & Easy Cooking!
The Best Old-Fashioned Recipe Collection: 12 Cafeteria-Inspired Recipes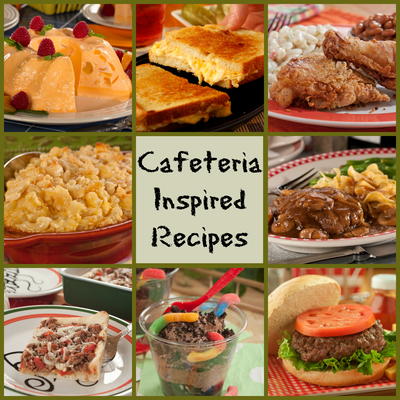 We all have those recipes that take us back to the good ole' days, y'know the days  when we were still in grade school and eating school cafeteria lunches. Now, not every school lunch brings back happy memories, but there were definitely a few lunches that made us rush to the front of the line! We think you'll like taking a walk down memory lane with The Best Old-Fashioned Recipe Collection, which has so many tasty, cafeteria-inspired recipes for you to choose from. Who knows, you may find yourself making cafeteria food at home more often! 
If you like these old-fashioned recipes, then be sure to check out our collection of Southern comfort recipes, too! Just click here!
 
LATEST TV RECIPE & VIDEO
This Good Ol' Tuna Noodle Casserole is filled with the mouthwatering flavors that you love in hearty dinner. We even made this classic recipe even easier with a few shortcuts to get you in and out of the kitchen and dinner on the table faster!