The Originators of Quick & Easy Cooking!
The Best Old-Fashioned Recipe Collection: 12 Cafeteria-Inspired Recipes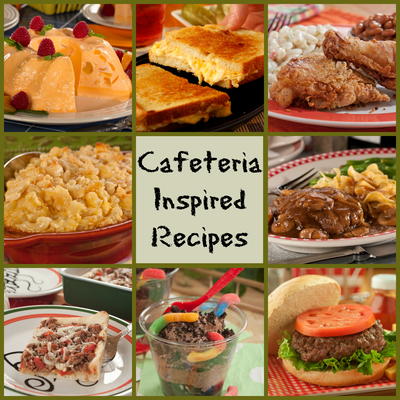 We all have those recipes that take us back to the good ole' days, y'know the days  when we were still in grade school and eating school cafeteria lunches. Now, not every school lunch brings back happy memories, but there were definitely a few lunches that made us rush to the front of the line! We think you'll like taking a walk down memory lane with The Best Old-Fashioned Recipe Collection, which has so many tasty, cafeteria-inspired recipes for you to choose from. Who knows, you may find yourself making cafeteria food at home more often! 
If you like these old-fashioned recipes, then be sure to check out our collection of Southern comfort recipes, too! Just click here!
 
LATEST TV RECIPE & VIDEO
We love it when a recipe is so light and creamy it literally just melts in your mouth. This delicious peanut butter fudge recipe does just that! Seriously, they say everything in moderation, but this sweet treat isn't going to make it easy.