The Originators of Quick & Easy Cooking!
12 Sensational Southern Casserole Recipes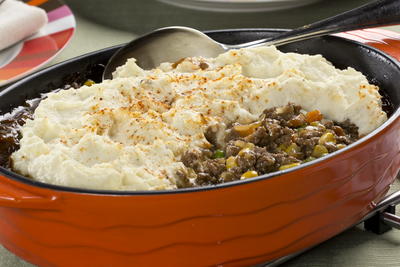 Well I declare! If you're looking for the best casserole recipes ever, we've got the collection for you! These Sensational Southern Casserole Recipes will kick up a storm at the next potluck. Cook up one of these delicious dishes and people will be gossiping that it's the best casserole recipe in town. Everyone will swear, "It's just like grandma fixed 'em!" 
BEFORE YOU START COOKING:
LATEST TV RECIPE & VIDEO
If you're a fan of chicken and waffles then we've got a stress-free way to make dinner that uses your favorite frozen breaded chicken tenders from the freezer aisle! This recipe is also versatile because you can make it in the oven, or in an air fryer! Everyone will love our Bacon 'n' Fried Chicken Wafflewich as a hearty twist on a classic favorite!