The Originators of Quick & Easy Cooking!
18 Recipes for Easy Oven Roasted Vegetables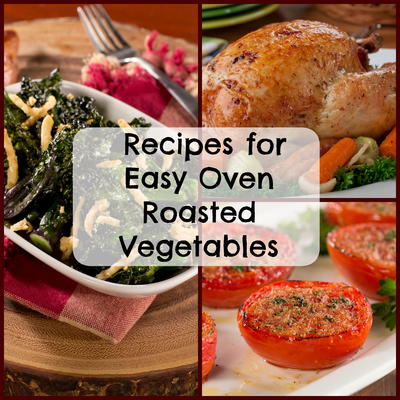 We love our vegetables any way we can get 'em, whether they're boiled, steamed, fried, grilled, microwaved...or even roasted! There's a reason behind every method of cooking fresh veggies, and one reason why we love roasting our veggies is because it's one of the tastiest and healthiest ways to enjoy them. Yep, if you didn't already know, roasting your vegetables helps to bring out their flavor, without losing many of their important nutrients. And since oven roasted vegetables are so easy to make, there's no reason why we can't make 'em like this any time we want!  

Check out some of our recipes for easy oven roasted vegetables below, including recipes for roasted Brussels sprouts, oven roasted potatoes, roasted chicken and vegetables, and more! Whether you're hosting a holiday party or you're just looking for an easy vegetable side dish to complete your dinner spread, we're sure you'll find something delicious to add to your plate!